Just a short article about a very little known DNS host called DNSEver.
I've been using this service for several years, and got a recent notification that they are changing the model from completely free to a semi-paid model (up to a certain amount of queries you get to still use it for free) - and I'm writing this in hope that some non-Korean speakers might get to know this service.
If you need hard core configurability for your domain, this might be the tool for you. It's a bit rough on the UX, but the job gets done.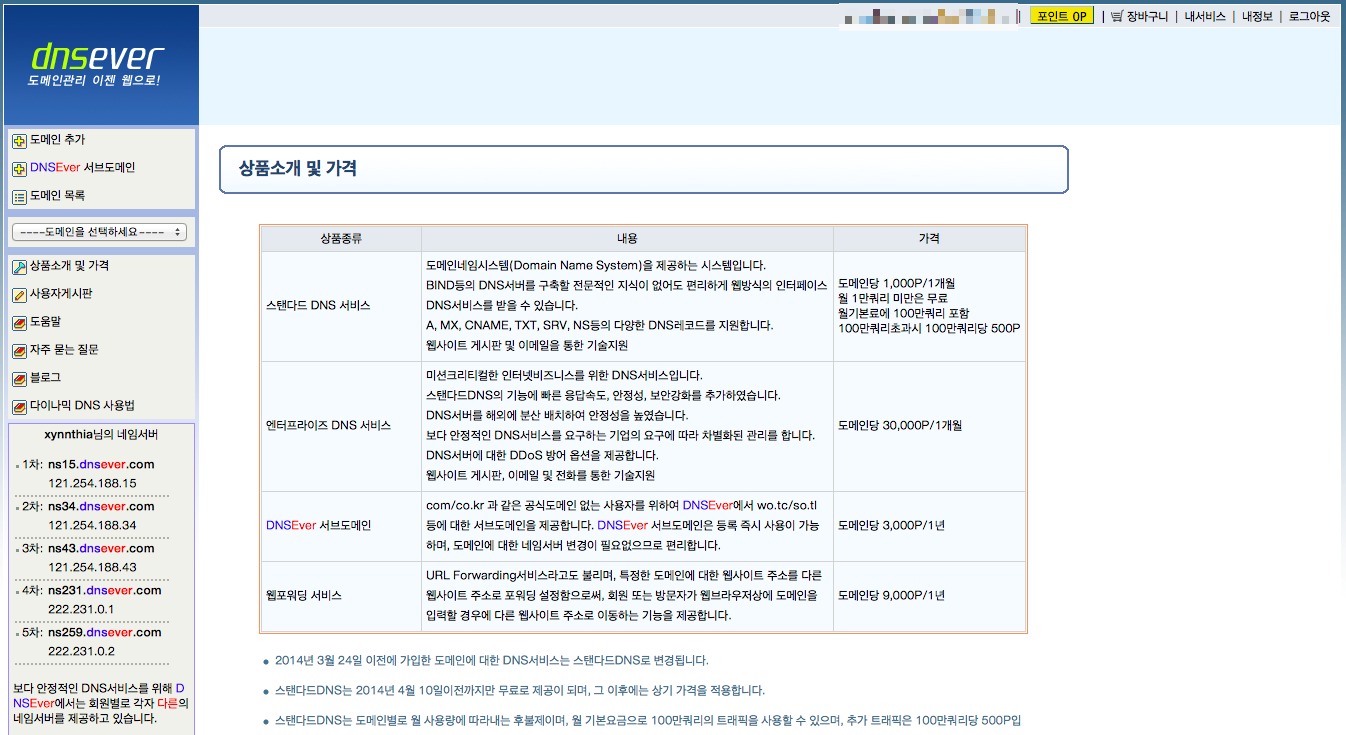 Their website isn't the prettiest of the bunch, but they provide a extremely configurable DNS service for a fairly affordable price (about 1 USD/month), or free if you tack a little banner pointing back to their website via their supporters program, which is available until May 2014.
While the service is fairly focused to the Korean market, the administration UI is also provided in English and hearing from a friend who uses it in the English UI apparently it is fairly usable.